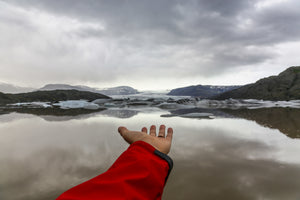 OUR VISION
We all have a dream. A strong desire you always doubt that you could achieve. Whether it is climbing the highest peak of a mountain or passing an exam most others fail. We believe it is possible to achieve whatever is your goal, because we can extend human potential noone could dream of before. That is why Audacious Nutrition was created, to help you along the way, whatever is your journey and wherever it leads you to.
REACH YOUR IMPOSSIBLE!
BUY KETOSTART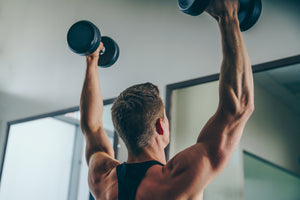 Backed by Science
The Audacious products were developed by a neuroscientist, the formulations are backed by the latest science that is built on strong foundations. With decades of experience in academic research and numerous patents behind her on how to improve human potential, she is dedicated to make the science based products available to those who need it. We also believe that these high quality products should be made accessible to everyone in an affordable way.

READ ABOUT THE SCIENCE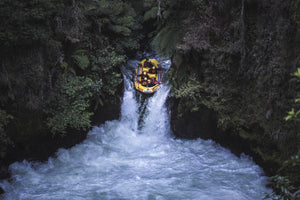 Inspired by Nature
As scientists we understand that most of the time the best teacher is the nature around us, we just need to keep our eyes and mind open. Learning from nature is one of our key philosophy. All of the ingredients we use are natural, no artificial sweeteners, flavorings, colorings, preservatives are used in our products.

WHY IS KETOSTART DIFFERENT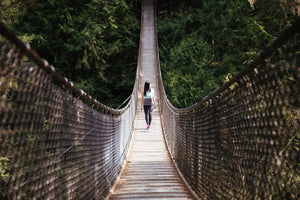 Our scientifically formulated and delicious exogenous ketone salt products are created to boost physical and mental performance to help you reach your impossible!

I definitely noticed a big performance boost on my runs and workouts. Also, I am more focused and have no fatigue at all during the day. I don't feel the need to eat until lunch and I don't have the urge to snack, which is great! My husband measures his ketones with a Biosense and is usually around 4 ACEs, but he went up to 12 ACEs. He feels similar effects that I feel and we're so thrilled about these products!
Kristabel and Daniel Meier
I am a keto researcher myself who has tried ketogenic diet in the past. Getting into ketosis is challenging, even with a lot of discipline and I have failed on a number occasions. This time around, with KetoStart, I managed to achieve ketosis within a few days while sticking to high fat, very low carb food without counting the actual grams of carbs. With one KetoStart in the morning (the one with caffeine in it) and one in late afternoon (the caffein-free variety) I managed to achieve moderate to high level of ketosis. This boosted my morale and helped me to adhere to the diet.
Zoltán Sarnyai, M.D., Ph.D., M.A.
James Cook University, Australia, Professor and Head, Laboratory of Psychiatric Neuroscience

I am always hungry, but after I started taking KETOSTART, I am not anymore. By this time of the day I usually have 3 meals, but I am just not hungry, I lost 3 pounds in 2 days. I was drinking it throughout the day in my office and my brain was more alert than normal. I will start selling these products at my clinic.
Dr. Daphnee Moise-Johnson, M.D.

I use KetoStart+ as a pre-workout supplement and have a very active outdoor lifestyle. At 53 years of age my energy levels while using it are unreal. I find that they are equal to levels I experienced in my late 20`s.
Bucky D`Agostino

So far, the mix without caffeine has been my absolute favourite. The flavor is perfect and I can drink it in the evening before working out. I have been drinking it daily and so far I am feeling great. I have more focus and decreased appetite when I am fasting too. The caffeinated one, I save for weekend mornings for extra energy.
Dr. Clare-Anne Canfield
Moirai Conservation and Research

I don't get a crash with KETOSTART unlike other exogenous ketone products I've tried in the past, in which I would have a steep decline in energy after 2 hours. With KETOSTART, the productivity and focus just continues and I don't feel a decline. On top of that, my sleep and circadian rhythm are not disrupted as reflected in my Oura ring data. Truly a remarkable product!
Kristobel Meier

I absolutely love this product. I am an epileptic using keto for seizure management and the taste, cost and quality of this product is awesome!
Miles Sullivan

I have been taking KETOSTART for a week now. I definitely notice an increase in my energy level throughout the day. My ability to focus is much better too!
Andrea Tedone

I`ve never been an exogenous ketone guy, but @audacious.nutrition is legit 10g BHB. Holy cow!
Thomas DeLauer

I have never liked any other ketones. But yours is actually really enjoyable! Thank you!
Sara